Years ago I attended the
One of a Kind Show
and fell in LOVE with the fierce bunnies made by
Sonja Ahlers
. I thought they were all just too sweet But I was already WAY over budget for that trip and couldn't quite justify another treat for myself.
I visited her booth several times after that and always talked myself out of a bunny. But they stuck with me. THEN I discovered
Etsy
. And Sonja had a shop there. And THIS bunny was listed: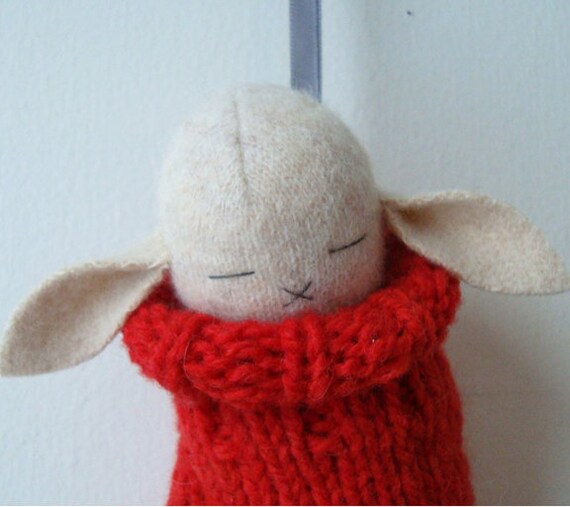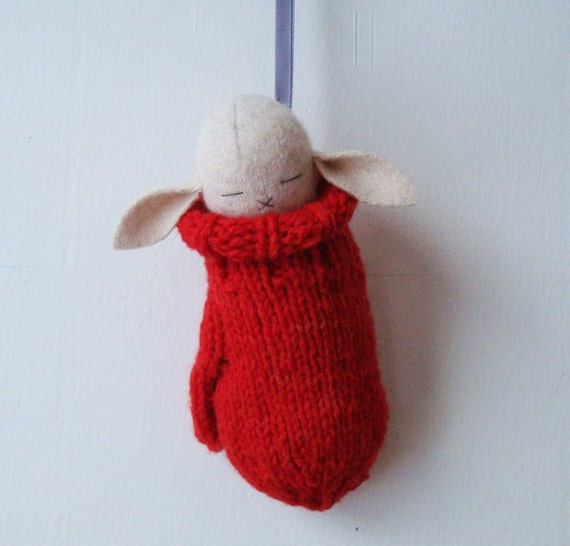 Isn't he darling? But he was already reserve for a much smarter shopper than myself.
This fall I promised myself that I would come home with a bunny at the show. I have the perfect yarn to knit a mitten and then I can make my very own bunny ornament :)

One afternoon when I had two seconds I checked out Sonja's shop and saw the most adorable, perfect, darling, FIERCE bunny. And I knew I wanted THAT one. So I emailed Sonja and asked if she could bring him to Toronto for me. Sadly, for the show, the bunnies wont be coming to One of a Kind this year. But lucky for me, bunnies ship readily.
Today, a parcel arrived in my mailbox. I was carrying a sleeping not-so-little A in my arms at the time so I didn't get to open it til later. But what great little present!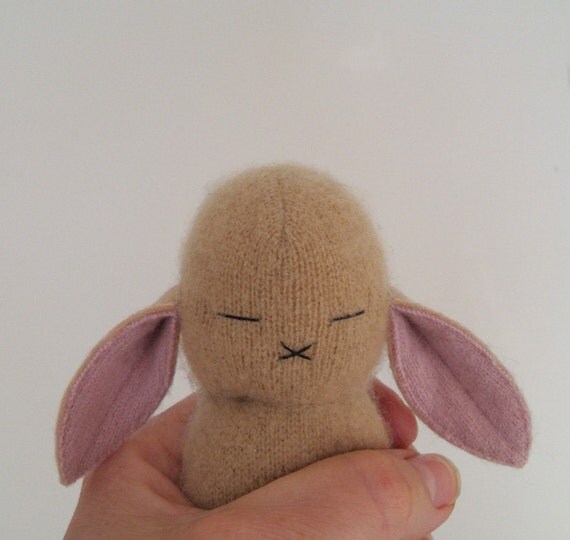 I will post more pictures of him when I have a mitten to tuck him into. Perhaps on the Christmas tree?
Wheee!