They send it to you! In the mail! Directly to your house!
This is the first time I've ordered fabric online and I think I may develop a serious addiction. It's also the first time I've ordered or bought pre-cuts and the idea that I can just start sewing is mind-boggling. I'm so excited I can't even get sit.
This is four charm packs (37 squares each) of Farmer's Market Fruit and Vegetables by
RJR Fabrics
and I found it on
ebay at emerald city fabrics and crafts
. They had a 100% positive feedback rating and I've bought RJR fabrics before and loved it so I felt fairly safe. They also had the best shipping I've been able to find (shipping to Canada that is) so I went ahead and placed my order.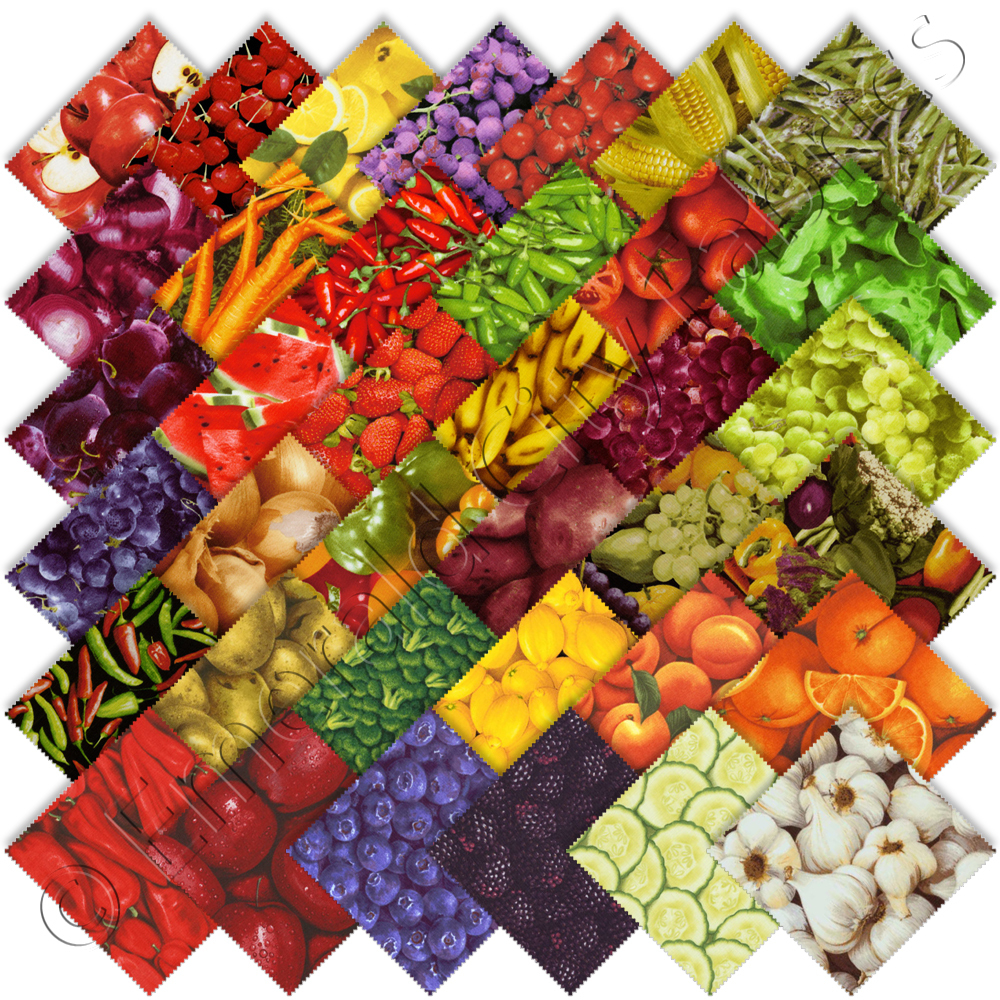 Isn't it fun?? My BFF since I was 12 has become a very strict vegan over the past four years and when I saw this online I KNEW I had to get some and make her a quilt. I can't think of anyone it would be more perfect for, and I really can't think of anyone else who would want to sleep under a pile of vegetables. I emailed the listing to her Mom first and she totally cracked up. I can't wait to get this all together for her birthday in the fall. So perfect for harvest time!
The fabric is just beautiful - nice soft cotton and the images are as clear as photographs. My favourites are the berries - they look good enough to eat.
The onions and the broccoli slightly less so ;)
Will keep you posted on how it all comes together. Not having to do any cutting or measuring (crazy!) makes me think this is going to go rather quickly.